Baked Pasta & Cheese With Tomatoes
Chouny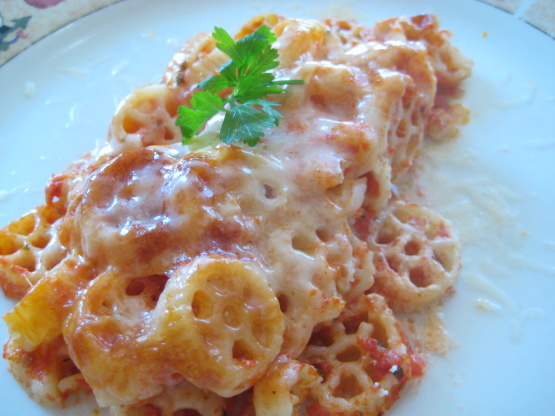 This recipe is delicious and a little different from classic baked macaroni. I add basil pesto to my sauce and that's what makes it sooo tasty. This pasta dish is a favorite in my family, especially those hungry teens!!! Try this you'll love it.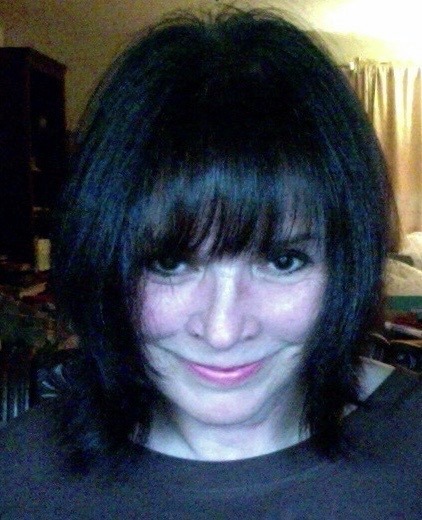 This was very easy to put together and does not need a long time to bake, perfect for a weeknight dinner! The addition of the pesto was a great idea. However, the instructions did not indicate what to do with the half-and-half, so I added it to the pasta mixture in the bowl before putting it in the baking pan. Thanks for posting this. Made for PAC Fall 2009.
Preheat oven at 375.
Butter a 9 x 13 casserole dish.
Cook pinwheel pasta in salted wated until ''al dente'', reserve.
finely chop the onion, reserve.
In food processor, puree the tomatoes until smooth.
In large bowl, mix together the pureed tomatoes, garlic, onions, basil pesto and the cooked pasta. Add salt & pepper to taste.
Transfer to buttered casserole.
Grate mozzarella cheese and parmesan cheese.
Add cheeses on top of casserole.
Bake for 30 minutes and enjoy.