Alia55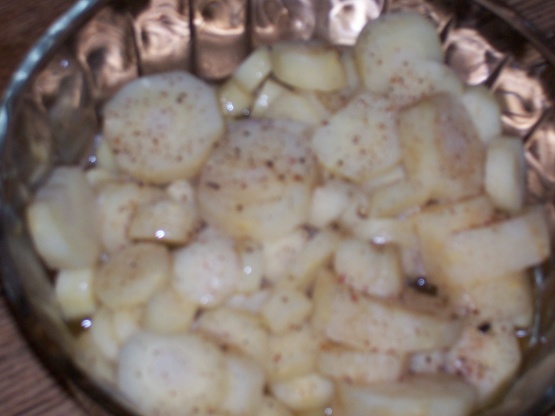 Usually if I say parsnips someone will ask what they are. The veggie is not as well known as those of us who like them think. Every time I serve them however, I gain a new recruit.

Top Review by Bergy
Parsnips are one of myfavorite vegetables but as stated they are not that well known. This is an easy tasty recipe. Do not over boil the parsnips I usually only parboil them for about 10 minutes. If they are huge parsnips I let them cool and then cut out the center core before continuing with the recipe.. Your recipe added to my enjoyment of my dinner - Thanks
Pre-heat oven to 375°F (or whichever temperature you need to cook your meat).
Peel parsnips, quarter, and remove any woody core.
Parboil for 15 minutes.
Place in an ovenproof dish. Add stock and sprinkle with salt, pepper and nutmeg. Dot with butter and bake for 30 minutes on a low shelf in a moderate oven.