Debber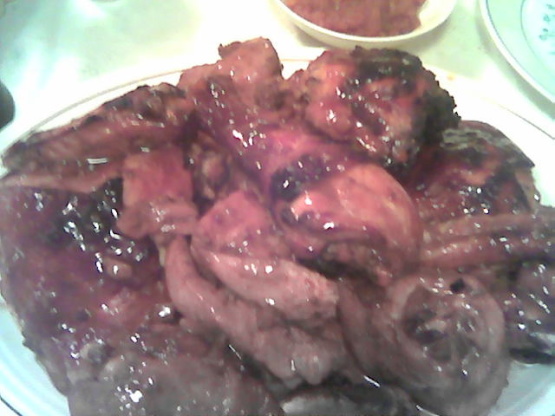 Adapted from recipe by Delia Smith. Easy and low fat Chinese dish.
1⁄2 cup shaoxing wine (rice wine or dry sherry works too)
1⁄3 cup soy sauce

2

teaspoons ginger, grated

4

cloves garlic, minced

5

whole star anise

1

teaspoon sesame oil

4

tablespoons water
Combine all ingredients except the chicken in a saucepan or flame-proof casserole, bring to boil over medium heat.
Add chicken thighs, simmer for 2 minutes, turning the chicken to coat with sauce.
Transfer pan/casserole to oven (preheated to 400°F/200°C) and bake uncovered for 40mins, turning once halfway through the cooking time.
Sprinkle with shredded green onions and red chilli before serving with plain jasmine rice.