Parsley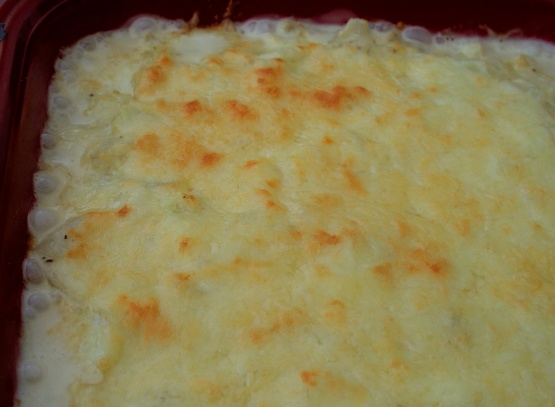 This is one of my mother's recipes. Everytime she makes it for a party or brunch, everyone demands the recipe! This dish is rich and good by itself as a side dish, or put it on some crusty bread! Enjoy!

Great dish. Was one of Jeff Smiths recipes.
Saute onions in butter.
Place onions in a 9 x 13 casserole dish with a slotted spoon.
Stir in heavy whipping cream, white wine, and black pepper. Mix well.
Top with cheeses.
Bake at 375 degrees for 15-20 minutes.