Prep 20 mins
Cook 162 hrs

GOOEY Ribs with an Asian flair that are so tender fall off the bone good. That's all I have to SAY! Oh don't! DO NOT taste test!!! Because you'll eat the whole batch!
Directions
Preheat oven to 350 degrees .
Heat a touch of oil in a hot heavy bottom pan. Season ribs with salt, smoked paprika and pepper. Brown ribs in oil on all sides. Do not over crowd ribs.
Transfer ribs as browned to an 11x16 inch baking dish.
In a small pot, bring the Glaze ingredients to a boil then reduce and simmer over low heat, till ribs are ready for the sweet bath. Stirring occasionally.
Place ribs on thin end so heat gets to most of the surface baking ribs uncovered, for 1 hour. Remove from the oven, and drain fat. Coat ribs with the sauce by dipping the ribs right into the pot using thongs. Turn off flame for sauce. Continue baking covered with foil for another 1 hour, then remove foil baste with more sauce and bake for 30 minutes or until ribs are tender. Serve with remaining sauce for dipping!
Most Helpful
very good, but it dried out a little too much. I think my pieces of pork were too small. The sauce was delicious.
Delicious glaze which I have now used several times in different permutations. Another keeper, Rita!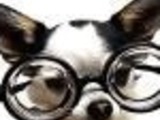 The glaze is phenomenal! I'll use it again for other things. The ribs turned out nice and juicy. Next time I may cut the cooking time for the last half of the cooking down or reduce the temp so that the wonderful glaze doesn't burn. These are delicious! Made for Newest tag...thanks for sharing your delicious recipe!