loof751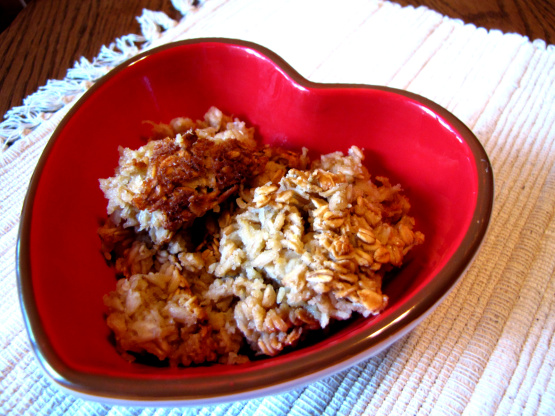 I got this recipe from an American friend when we lived in Bolivia, South America. You prepare everything the night before & simple pop it into the oven in the morning...a great twist to normal oatmeal! Some like it with milk..my family eat it on its own.

This is a great version of baked oatmeal! Simple and not too sweet but rich from the brown sugar. I didn't serve mine with milk and really enjoyed it that way - like an oatmeal muffin in a bowl! I think this would be great with some fruit added too. Thanks for sharing the recipe!
Melt the butter, add sugar & eggs. Add other ingredients & mix well. Put in a pie plate. Make the night before, put in fridge & bake in the morning at 350 for 50 minutes.