KT_Z4571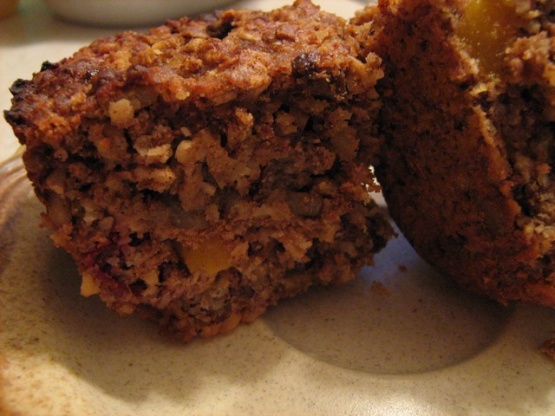 My Mum only recently began making this. It's very good, although we found that it was necessary to add cinnamon, as it was somewhat bland to begin with. I'll leave it up to you to decide! The options for add-ins are endless. We use a combination of a few ... mainly blueberries, raspberries, raisins, dried apricots, and an extra random or two. Can be eaten as is, or warmed with milk, or yogurt. I guessed at the prep time.
Preheat oven to 375 degrees.
Combine the first 6 ingredients in a medium bowl.
Combine the milk, applesauce, butter, and egg.
Add milk mixture to oat mixture; stir well.
Pour oat mixture into an 8-inch square baking dish, or 9-inch pie plate, coated with cooking spray.
Bake at 375 for 20 minutes.