Baked Meatballs in Tomato Sauce
2Bleu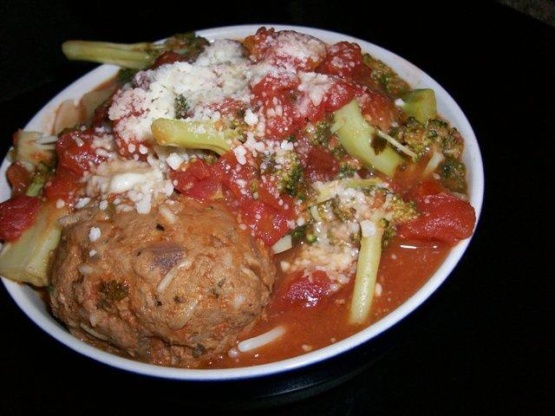 A healthier version of meatballs!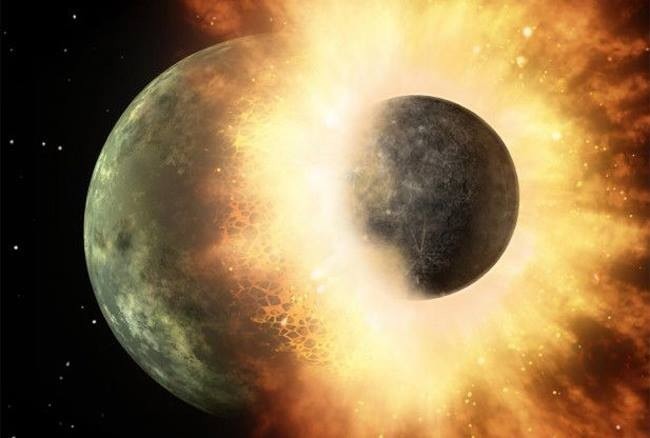 Top Review by 2Bleu
I reviewed this a bit tougher as it's a contest recipe. Although there was some room for improvement (with the rice and directions), this is still a recipe worthy of 5 stars. I halved the recipe and made as directed minus green peppers (personal preference). The instructions were clear, but some steps (I felt) were unnecesary. Even a full batch, it would only require a medium saucepan. To a large bowl you could add all the other meatball ingredients, then when the onion mixture was done, just add that to the meat mixture. Mixing with a spoon would then cool it to where you could finish mixing by hand. After the 2 hrs bake time, I removed the foil to find them simmering in a liquid the consistency of soup. I tasted the sauce and *WOW* This is superb! It's flavor is something you would find at a fine dining establishment and definitely deserving of 10 stars! Well, there was a lot of sauce. Remedy? I had some cooked bowtie pasta and leftover steamed broccoli in the fridge, so I transferred the meatballs and sauce to a soup pot & added the broccoli. I put some pasta in each serving bowl, topped with the soup, and garnished with some parmesan cheese. Mmmm so good, but... The rice in the meatballs was undercooked! It was a real dissapointment. :( The meatballs and sauce have such superb flavor that leaves your mouth in devine and utter happiness. So were it not for the sublime flavor of the sauce (soup) and the wonderful flavor of the meatballs, this creation could have gotten 3-stars. Ground turkey is usually quite bland, but not in this recipe. In conclusion, this is a 10-star meatball soup recipe that is wonderful served over pasta (just leave out the rice in the meatballs) and you have one fantastic, flavorful, and hearty recipe. Congratulations on a job well done! Good luck chef. :)
Preheat oven to 350 degrees.
In a large non-stick skillet cook celery, green pepper, and red onion until just beginning to soften. Add mix to a large bowl and stir in the brown rice, parsley, kosher salt, thyme, rosemary and black pepper. Set aside until cool enough to handle. When cool add ground turkey and work together until well combined and form into 16 evenly sized meatballs.
Grease or use cooking spray on large casserole dish and place meatballs gently. In a large bowl add the undiluted tomato soup, worcestershire sauce, hot beef broth, stewed tomatoes and stir well. Pour mixture over meatballs and cover with lid or aluminum foil. Bake for approximately 2 hours and turn meatballs twice during cooking.