Rita1652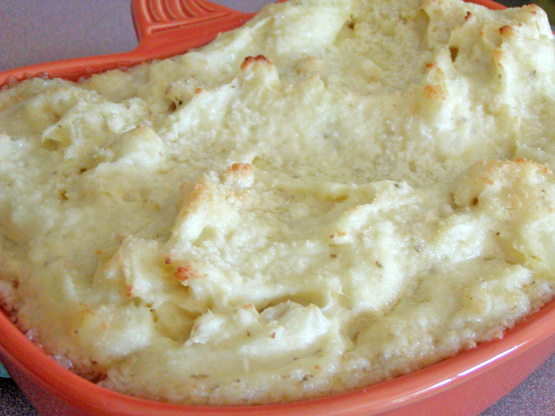 This recipe came from my cousin. Our family loves homemade mashed potatoes any way you fix them, and this is one of the many ways we enjoy them. Prep time does not include cook time for the potatoes.

A very good make ahead mashed potato recipe.
Preheat oven to 350°F.
Cream cooked potatoes, cream cheese sour cream and butter.
Add onions, salt and pepper.
Put in 13x9 inch baking dish which has been oiled.
Top with parmesan cheese.
Bake for 30 minutes.