Bev I Am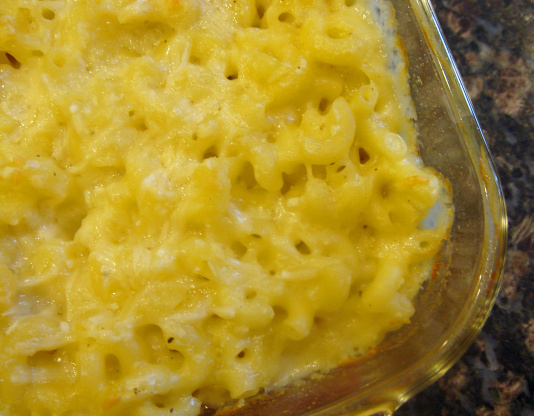 Another simple creamy mac & cheese recipe. When I was a kid my grandmother made it with American cheese and long macaroni noodles. I recently found the noodles that she used in a farmer's market - they are Greek pastichio macaroni noodles broken into 1-2 inch pieces before cooking. Give it a try with the Greek noodles if you can find them. Otherwise, use whatever noodles work for you.
Preheat oven to 350 degrees.
Spray a 1 quart casserole dish with cooking spray.
Cook noodles according to package directions, then drain.
While noodles are cooking, combine a small amount of milk with the flour.
Whisk until the flour is absorbed.
Add the milk flour mixture, the remaining milk, and salt & pepper to a pot.
Stirring constantly, heat until the sauce thickens and comes to a boil.
Add cheddar cheese in batches, stirring until the cheese is melted before adding more.
Add macaroni and transfer to casserole dish.
Sprinkle with Parmesan cheese.
Bake for 20 minutes or until golden brown.