Baked Macaroni and Cheese
catcher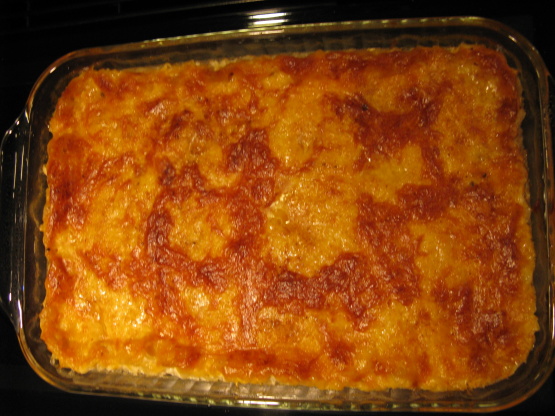 Something besides boxed macaroni and cheese! Very easy too because you don't have to sit and stir it on the stovetop!!!

It needs some adjustments. I didn't put in as much milk, which was good but I forgot to adjust the butter so it's a bit greasy.

Overall though I would make this again, but with more adjustments.
Preheat oven to 350 degrees.
Layer macaroni noodles, butter, and cheeses in the order listed in a 9X13 dish.
Pour milk over top layer.
Bake for 1 hour uncovered.