Baked Lemon Chicken With Chinese Lemon Sauce
Prep 15 mins
Cook 25 mins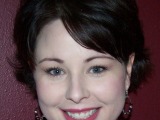 An instant hit! 1/2 the fat of the chinese restaurant versions. This comes from Betty Crocker's Best Chicken Recipes. You won't have any leftovers!
Directions
Cut each chicken breast half lengthwise. Mix egg white and water in a medium glass or plastic bowl. Add chicken; turn to coat both sides and let stand 10 minutes.
Heat oven to 450 degrees. Spray nonstick cookie sheet with cooking spray. Remove chicken from egg mixture; discard egg mixture. Mix flour, baking soda and red pepper in a large resealable plastic bag. Add 1 chicken piece at a time. Seal bag; shake to coat chicken. Place chicken on cookie sheet; spray with cooking spray about 5 seconds or until surface of chicken appears moist.
Bake uncovered for 20 to 25 minutes or until juice of chicken is no longer pink when centers of thickest pieces are cut. While chicken is baking, prepare Chinese Lemon Sauce. Let chicken stand 5 minutes;slice each piece into 5 slices. Pour sacue over chicken. Garnish with lemon slices and green onion.
Chinese Lemon Sauce: Heat all ingredients except cornstarch and cold water to boiling in 1-quart suacepan, stirring occasionally. Mix cornstarch and cold water; stir into sauce. Cook and stir about 30 seconds or until thickened. Serve warm, or cover and refrigerate up to 2 weeks.
This meal is excellent with steamed broccoli.
Reviews
Most Helpful
Tried this recipe for the first time tonight. Easy to make, better than at our local good Chinese food restaurant, and liked by 2 of my 3 kids which is pretty good! I doubled the flour portion of the recipe just to make it easier to coat. Sauce was excellent and found it to be enough.
Least expected this to turn out well.. but decided to try it anyway as my son loves lemon chicken from the chinese restaurants. As he watched excitedly, my DH came in saying the house smelled exactly like a chinese restaurant. I was glad but kept telling them not to build up their hopes as it was baked and not fried the way it should be. Weren't we pleasantly surprised when we tasted it - it was perfect! I increased the flour to 1/2 cup but the baking soda down to 1/2 tsp, next time I will add more chillie pdr. Didn't even notice that there was garlic in the recipe till i read someone's review. Didn't have corn syrup so i skipped it although I had planned to use honey. Will remember to use it next time. I was disappointed that there was very little sauce so will double the amount next time. Thanks for teaching me how to make the baked battered chicken nuggets in the oven. I am going to try making szechuan chicken and then honey garlic chicken, then manchurian chicken using your baked method. Thank you for sharing that amazing low fat tip, although i generously greased the baking sheet with oil.
My husband and I thought this dish was excellent. I followed the directions exactly, only I added a little salt & pepper to the flour mixture, and instead of chicken broth, I used white wine, because I was too lazy to prepare the bullion cube for the chicken broth needed. The flavor was delicious. I couldn't beleive I actually had all the ingredients needed, and I am so glad I did. This will become a staple meal in our house! Thanks for posting!