2Bleu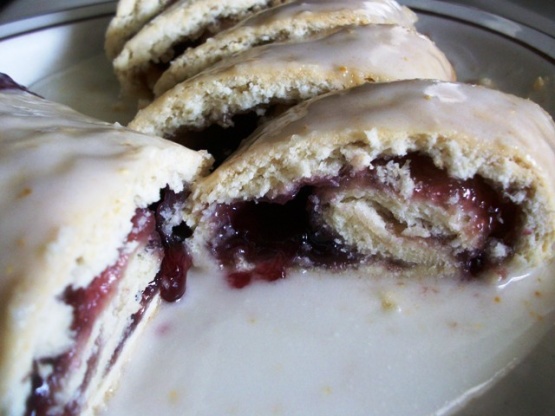 This recipe came from a recipe booklet called "Favourite British Recipes" that I got from a very sweet Recipezaar friend. The brief introduction for this recipe states that "this baked suet pudding has a nice crisp, brown exterior with a soft jam-filled centre. Mincemeat, marmalade, or lemon curd are alternative fillings."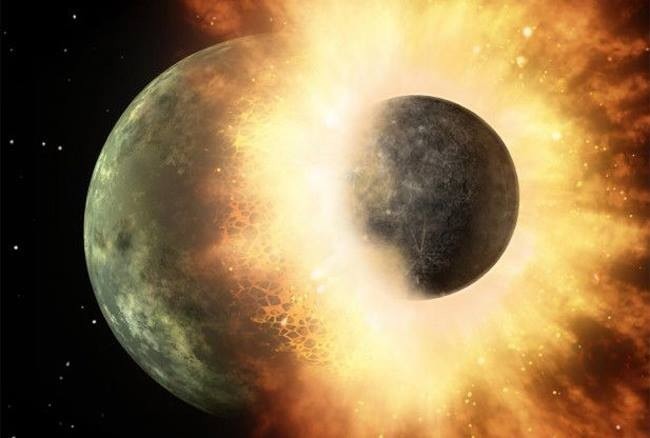 Top Review by 2Bleu
For something so simple, this is a great breakfast item. I used vegetable oil and spread half with grape jelly, the other half with strawberry jam it came out great. After cooling, I topped it with our own Recipe #454978 . This would be great to serve the next morning for your kids sleep over party. Thanks for sharing the recipe. :)
6

ounces self-rising flour (about 1 1/4 to 1 1/2 cups)

3

ounces shredded suet (I used 4 tbsp vegetable oil)
water, to mix

5

tablespoons jam
Preheat oven to 400° or at mark 6. Grease a large ovenproof baking dish.
To make the suet pastry, mix the flour and suet together in a bowl, and mix in just sufficient cold water to make a firm (but not sticky) dough.
Roll out the pastry to 1/4-inch thickness on a lightly floured surface to form a strip 8 to 10 inches long. Spread a good layer of jam (warmed, if necessary) over the pastry to within 1/2 to 1 inch of the edges. Moisten the edges of the pastry, roll up carefully from a long side. Pinch the top edge to form a seal. Seal the two ends well too, to prevent jam filling from spilling out during baking.
Place the jam roll in the baking dish and bake at 400° for about 30 minutes or until golden brown.
Serve hot or cold. To serve, cut in slices, and serve with custard.
Alternatively, the mixture can be rolled up in a floured pudding cloth and steamed for about 2 1/2 to 3 hours to make Jam Roly Poly.