Baked Italian Sub Sandwiches
You won't think it was made at home!! The perfect sandwich!!
Make and share this Baked Italian Sub Sandwiches recipe from Food.com.
Directions
Preheat oven to 350 degrees.
Brush the cut sides of the rolls with Italian Dressing.
Layer the bottom halves with Meats, Cheeses, Onion and Tomato.
Replace Hoagie tops.
Wrap each sandwich in foil, tightly.
Bake 12-15 minutes or until cheese is melted.
Remove foil and serve.
Reviews
Most Helpful
Quick and delicious. I used a local restaurant's greek dressing and topped with provolone, genoa salami and roast beef. Topped with roasted red pepper and banana pepper since I can't tolerate raw onion and tomatos are out of season. Delicious! Ours didn't turn out soggy, but I would recommend cooking for the full time to heat all the way through.

De-LISH! We just had these for dinner, and loved them. I hope this doesn't compromise the integrity of the sandwich, but we did add some mayo which we mixed in with the Italian dressing. Man, it was GOOD. We we definitely make these again. Made for Spring 2010 PAC.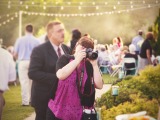 Very good tasting sandwich but the dressing made the sub buns I had a little mushy. DH absolutely hates mushy bread of any kind so I won't make these again however we both agreed that other then that this was a very tasty sandwich.