Satyne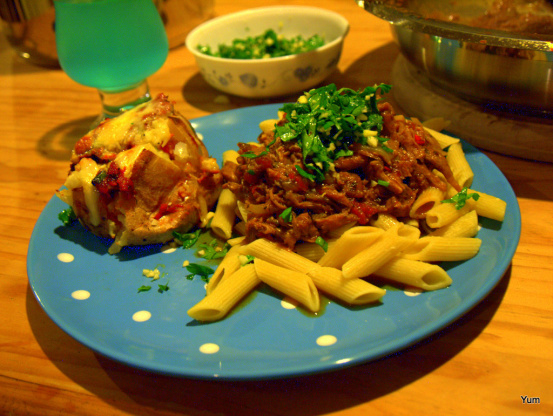 These potatoes are delicious. They can be served as a side dish or an entree.

Top Review by Satyne
Made for my 3 chefs June 2012. I served this with Recipe #142011 and some gremolata and this all went together amazingly. I lost track of how long I left the potatos in the oven, but they came out smelling and tasting great.

Thank you so much for sharing, this was a real pleasure. Also, didn't have tomato sauce so used approx half a cup of tomato paste for this.
Bake potatoes in oven or microwave.
Preheat oven to 450 degrees.
Heat oil in small sauce pan. Add mushrooms, scallions, garlic, and oregano. Cook over med-high heat for about 3 minutes.
Add tomato sauce to mushroom mixture. Cook, stirring frequently, for another 3 minutes.
Split and fluff the baked potatoes.
Spoon tomato sauce over each of the potatoes and top with mozzarella cheese. Add a little Parmesan cheese if you'd like.
Place on baking sheet and bake at 450 degrees Fahrenheit for 5-8 minutes (until cheese is melted). Garnish with fresh parsley.