Baked Ham with Horseradish Glaze
Arichka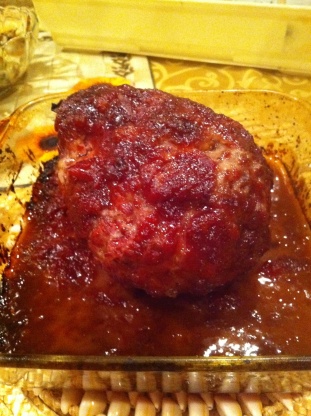 An excellent glaze for ham or pork roast.

I did a ham butt with this glaze in the crockpot for Christmas dinner. I had to improvise a bit with what I had on hand, so I used half a can of jellied cranberry sauce in place of the jelly, and a whole can of crushed pineapple in juice (8 ounces), including ALL the juice. I cooked the ham on low in the pot for 6 hours, drained the juices off, then poured the glaze over it and cooked it for 2 more hours. It was falling off the bone and tasted divine. My guests said it was the best ham they have ever eaten! Thanks, Di!
Score ham and bake in a 325* oven for 1 1/2 hours.
In a medium sauce pan over low heat add remaining ingredients, stir and melt.
Brush this on ham frequently.
I reserve around 1/2 of this recipe to offer at the table or to drizzle over sliced ham on the platter.