alleyc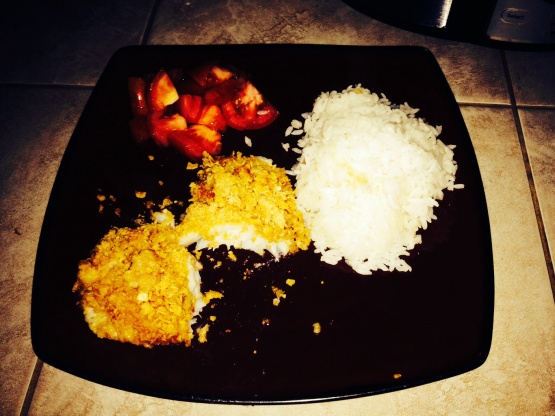 Wonderful for a busy day. Delicious!!

As all the others said, this is a great and simple recipe. I made a few changes - instead of breadcrumbs I used panko. In the panko I added some herbs (rosemary, thyme, oregano, etc), some dried chili flakes, garlic powder. I didn't sprinkle this on - I coated the halibut with the butter, and then coated it with the panko mixture. Once on the dish to bake in the oven I sprinkled it with grated parmesan. I wasn't sure how it would turn out, but it was a.m.a.z.i.n.g!! It definitely will be a staple dish!!!
Place fillets in 11x7 in.
baking pan.
Combine all other ingredients and sprinkle over fish.
Bake at 350* for 25 minutes.