Baked Haddock (Or Scallops/Cod)
KellyMae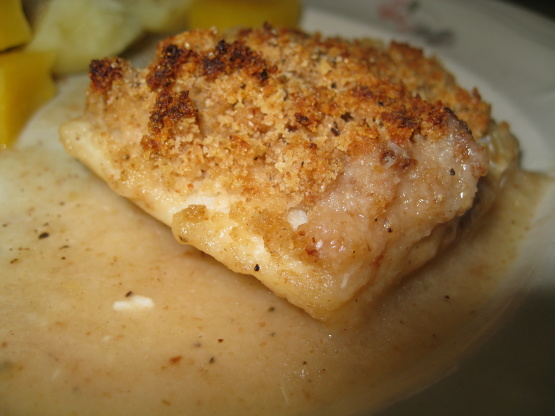 This is a delicious breadcrumb topping for haddock, scallops or cod. I have lightened it up by using light butter. The lemon and white wine provide a great flavor.
Preheat oven to 425.
Wash and dry fish fillets, then season with salt.
Meanwhile, mix breadcrumbs, melted butter, juice of a lemon, salt, pepper, and garlic powder.
You will need to spray some cooking spray on the breadcrumbs to make sure they are moist enough. The breadcrumbs should be forming into moist crumbs.
Place fish in shallow baking pan.
Pour the white wine around the fish, making sure it does not actually cover the fish.
Place the breadcrumb mixture evenly over the fish.
Put the fish(for haddock or cod) in the oven for about 10-12 minutes, until almost done.
You then may want to broil the fish for a minute or two just to crisp up the topping.