Baked Green Tomato Casserole
ChefLee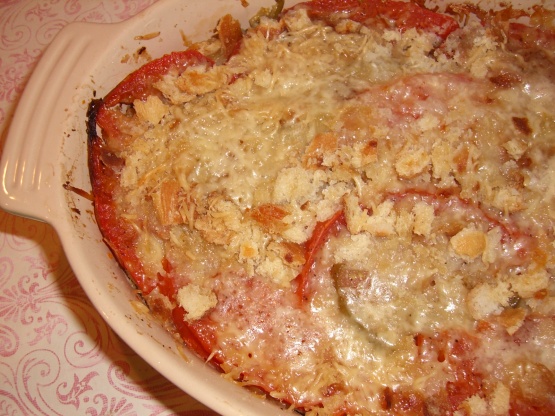 This is a tangy side dish ... if you want it less tangy add a bit more sugar. I like more bread in mine and only make two layers but the original recipe calls for 3. Recipe Source: American Profile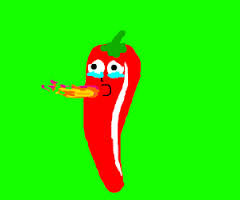 Absolutely fabulous! I used tomatillos mixed in with red tomatoes because I wanted to try this today and there were no green tomatoes to be found! I used 2 large red tomatoes and 2 large tomatillos. The tomatillos mimicked the tart green tomato so I could get the flavors. I also used shredded parmesan instead of cheddar. Since I used parmesan, I only put in 1/2 tsp salt to the spice mixture. I know those are some pretty big changes but I had the french bread pieces to use up and I loved having this recipe for them! This bakes up wonderfully and looks great in the casserole dish when served! I will definitely make this again and again with green or red tomatoes!! Thanks for posting!!
Preheat oven to 400°F Lightly grease a 1½-quart casserole, deep-dish pie pan, or 4 ramekins.
Place bread in a food processor and pulse to a coarse texture. Combine sugar, salt and pepper in a small bowl; mix well.
Arrange one-third of the tomato slices in the bottom of pan. Sprinkle one-third of the sugar mixture, one-third of the bread crumbs, and 1/3 cup Cheddar over tomatoes. Repeat with a second layer. For third layer, add remaining tomatoes, sugar mixture and bread crumbs. Dot with butter. Cover with foil.
Bake1 hour. Uncover and sprinkle remaining 1/3 cup Cheddar on top. Bake 5 minutes longer, or until cheese melts. Remove from oven and let stand 15 minutes before serving to allow the flavors to blend.