PaulaG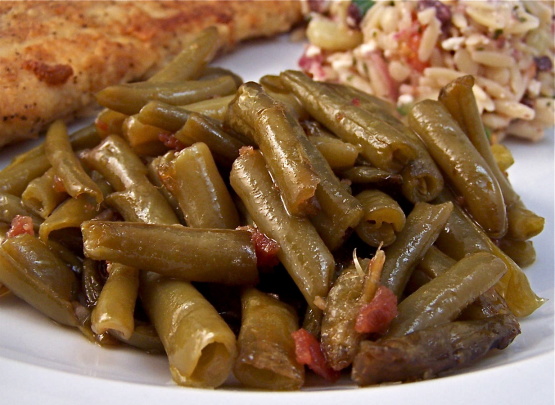 So different from any green beans I've ever eaten...delicious!

My Husband and I loved these green beans. Super easy and delicious ! Thank you for the recipe.
Drain green beans and put into baking dish. Melt butter and stir in minced garlic and brown sugar until mixed well. Pour over beans. Stir in raw diced bacon. Bake @ 400 degrees for about 20 minutes. Stir and bake another 10-15 minutes until bacon is cooked.