Thorsten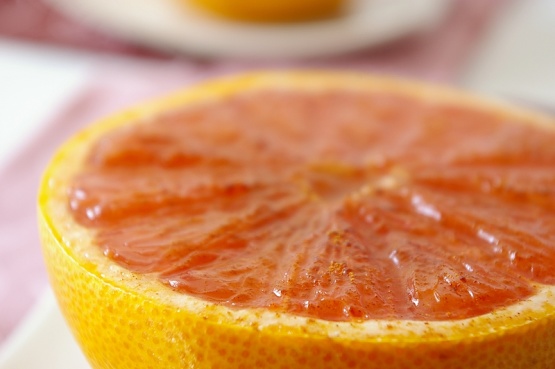 I had this once at a friends and its the only way I can grapefruit now!
Halve grapefruits and remove pith with a knife.
Loosen the sections.
Pour some honey into the centre of each grapefruit. Alternately drizzle the top with honey or maple syrup (thanks Ladypit!).
Sprinkle with cinnamon.
Bake at 190C/375F for 15 minutes.