A yummy way to make green beans. I have also made this recipe with fresh and canned green beans.
Make and share this Baked Garlic Green Beans recipe from Food.com.
Directions
In a bowl, combine the oil, vinegar, onion, garlic, salt and pepper.
Add the beans and toss to coat.
Transfer to a greased 3-cup baking dish.
Combine the bread crumbs, Parmesan cheese and butter and sprinkle over beans.
Bake, uncovered, at 350° for 10-15 minutes or until heated through.
Reviews
Most Helpful
These were nice for an alternative way to have green beans. I read a review about the vinegar taste being too strong, so I only added 2 teaspoons of cider vinegar. My family thought it was still too strong of a flavor. When trying these again, I will omit the cider vinegar altogether and maybe try Italian seasoned breadcrumbs. I love the idea of this recipe and the method. Thanks for posting.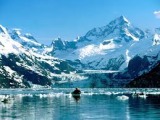 A delicious recipe. I made a half recipe using 1 can of green beans, and halving everything else. Very tasty.

Get Healthy Your Way