Bergy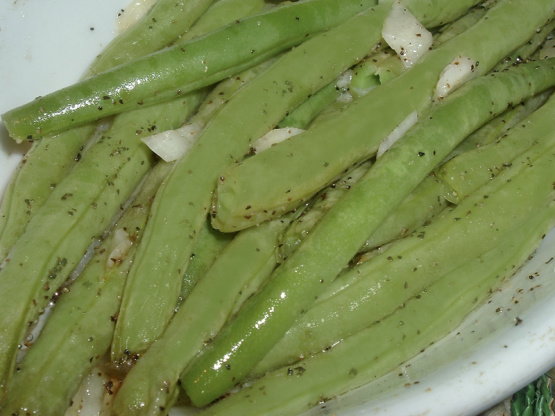 If you like your veggies nice & crispy this is the perfect recipe. I found it in Quick Cooking about a year ago and have used it many, many times.

My family gave this three stars as written. They ate them, but felt we had tried much better garlic green bean recipes. On the plus side, they are super easy to make, therefore I keep trying to make them and trying little changes. We have doubled the fresh minced garlic, added garlic salt and pepper and also added balsamic vinegar.
Preheat oven to 450°F.
Combine all ingredients in a baking pan and toss until string beans are well coated.
Bake for 12-15 minutes.
Season with salt and pepper when done.