Baked Garlic Bacon Green Beans
Brenda.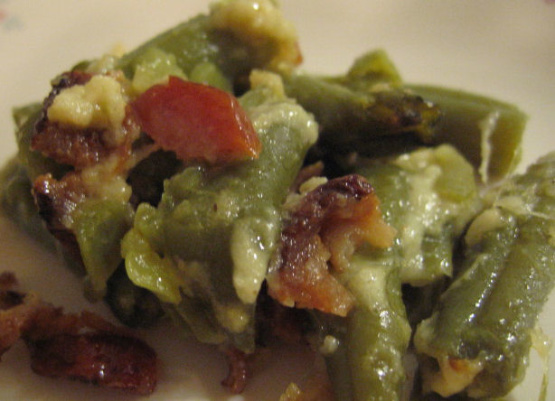 So yummy!! We love garlic and bacon, and green beans are a great way to almost be "healthy". Can easily be doubled or more, just use the proper beginning ratios.
In a casserole dish big enough to hold everything, pour the olive oil.
Add the green beans and toss well.
Add the bacon, onion, garlic and toss well.
Add the parmesan and toss well.
Bake 400 for 20 minutes.