Baked French Toast Casserole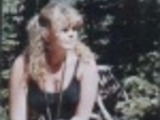 Prepare this dish the night before and just pop it into the oven when you wake up for a fast breakfast. The smell alone will wake the kiddies for school in the morning. Prep time is 30 minutes + overnight chill time.
Directions
Mix together cheese, pecans, brown sugar, syrup, and 1/4 t cinnamon.
Set aside.
Beat together, with a whisk, milk, eggs 1/4 cup granulated sugar and vanilla.
Spread cheese mixture on one side of each slice of bread.
Layer at an angle in a 13 x 9" baking dish, cheese side up.
Pour milk mixture over the bread evenly.
Cover with plastic wrap and chill overnight.
Remove wrap and sprinkle with 2 T sugar and 1 1/2 t cinnamon mixed together.
Bake in a preheated oven, 350 degrees, for 20 to 25 minutes or until browned and egg is set.
Sprinkle with confectioners sugar before serving.
Most Helpful
this was very good, my mistake was the french bread I used was to soft and it made it mushy, BUT the cream cheese spread you make for this was awsome! it would be good to make and put on bagels. but over all this was very good and I think I will make it again but with a dince type of bread.
This was great! I served it at a brunch last weekend and got great reviews. I also like it with a streusel topping on it.
Don't make the mistake I did. I use a mushy loaf of white bread I'd gotten on sale-- so this receipe didn't come out too well. I think the thick bread is crucial. My version was still too wet at the end of 25 minutes. I flipped it over into another pan and cooked it some more. It ended up dry on the outside and mushy on the inside. I might try this again if I knew how much bread is in the thick loaf (used by Karen From Colorado). I did continue eating this for a few days by "disassembling" the casserole and cooking the individual slices.