Debber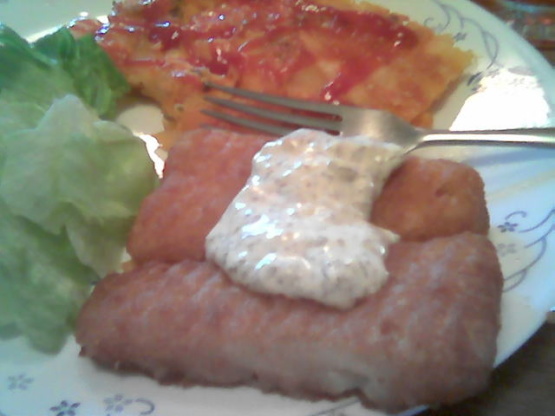 This is a simple recipe from Mr. Food. He says that he cooks them longer because everyone likes the crispy bits. After cooking them I discovered that the brown bits are actually on the bottom. If you cook them too long the whole bottom will become more or less one big crispy bit. LOL! So check the bottom of the fries, not the top! I think these need garlic, although it's not in the original recipe.

Top Review by Debber
Whipped these us as we were unloading groceries after a day in town. (The potatoes are in the background--I slathered mine with ketchup!) My, oh, my--they smelled good...mighty tasty, too! I wish I'd've thought to add some bacon bits, as that would've REALLY hit the spot.
Preheat oven to 450°F.
Spread french fries in a 13x9-inch dish, sprayed with cooking oil.
Sprinkle with cheese, parsley, garlic, half and half, salt and pepper.
Cover and bake for 1 hour or longer until bubbly and done.