3 Reviews
Most Helpful
Newest
Highest Rating
5 stars all the way!!! Even though I cheated a bit, these were the best fries. I made them exactly as posted, except I didn't line my baking sheet with parchment paper, but with nonstick aluminum foil. I also did not need to turn the potatoes at all; both sides cooked evenly. The added garlic, chile, and cilantro was the perfect touch! We liked these potatoes just the way they were, and didn't feel they needn't the yogurt sauce (or any condiment). However, the yogurt sauce was delicious. I ended up saving the leftover sauce and using as a crudite dip! So either of these recipes stands alone. Thanks for sharing this winner. Made for Holiday Tag Game.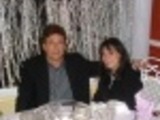 Open up and say YUM!!! Repeat until the plate is clear!!

Made with pleasure for My 3 Chef's Jun 2012.
Baked French Fries With Chile Peppers & Cilantro