Lalaloula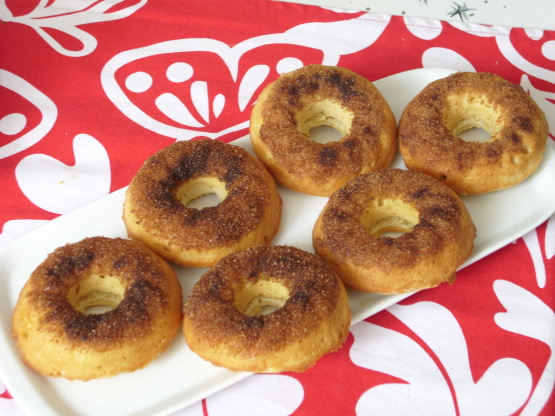 These are so good I can't believe I made them!

These are really good. Yes they are a muffin but you can bake them in a doughnut pan. I just dipped the tops in cinnamon and butter. Easier cleanup. I made 6 large dougnut muffins and 3 small but overfilled my pans a bit so I could probably get a few more next time. I will definitely make again. My kids loved them and even I (muffin hater) liked them.
Cream margarine, sugar and mix well.
Add egg and mix.
Combine dry ingredients; add alternately with milk.
Fill greased muffin tins half full and bake 20 to 25 minutes at 350ºF.
TOPPING: Remove doughnuts from pan immediately.
Dip or toss in melted margarine, then into cinnamon-sugar mixture.