Baked Fish Fillets Piquant
Prep 20 mins
Cook 10 mins

My mother found this in our local newspaper when I was little. She called it "drunk fish". It is really delicious.
1 cup white dinner wine
1 lb fish fillet (I use fillet of sole)
unseasoned breadcrumbs
1⁄2 cup mayonnaise
1⁄2 cup sour cream
1⁄4 cup onion, chopped
Directions
Marinate fish fillets for 1 hours in wine.
Drain fillets on paper towels.
Dip both sides of fish in crumbs.
Arrange in greased shallow baking dish.
Mix Mayonnaise, onion, sour cream, and spread evenly over fish.
Cover with thin layer of crumbs.
Dust with paprika.
Bake at 500 degrees F for 10 minutes or until fish flakes.
Most Helpful
Lovely way to prepare fish. Had some beautiful tilapia fillets that were perfect for this. Prepared exactly as given. Enjoyed it tonight and have enough left over for another day. Thnx for posting, Lavender Lynn. made for ZWT5 for RRR

Made as directed using flounder filets, Panko breadcrumbs, and red onion. This recipe has a beautiful mild flavor. We sprinkled a dash of paprika and parsley flakes just before baking for color. The only drawback was the fish was overcooked, giving it a texture of canned tuna. The mayo/sour cream mixture lends to the unique flavor of this recipe. Thanks for sharing. :)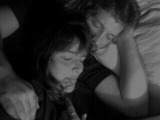 This is a delicious way to prepare fish. It's so quick and easy that it's ideal for a weeknight dinner. Other than cutting the recipe in half it was prepared exactly as written. The fish used was Alaskan Pollock. Made for PRMR Tag.