Peter J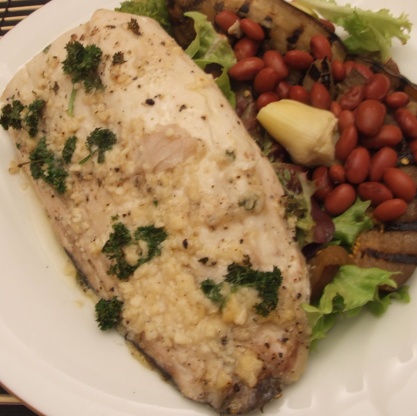 Awesome recipe for a lower fat, high-protein evening meal. Very quick to prepare.
Preheat oven to 350 degrees F.
Spray a baking dish with non-stick cooking spray.
Arrange fish in dish and add oil, wine, garlic, parsley, lemon juice, and salt and pepper.
Bake for 10-15 minutes, or until the fish flakes easily.
Serve with fresh lemon wedges.