Prep 10 mins
Cook 20 mins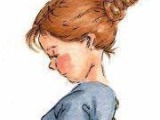 Originally this Spring supper dish was made with goose eggs, but chicken eggs can be substituted, allowing two per person.
Directions
Set oven to 350ºF or Mark 4.
Lightly grease a large oven proof dish with the butter and sprinkle 4 oz of the cheese evenly over the base.
Break the eggs carefully into the dish, one at a time, keeping whole and seasoning lightly.
Mix the herbs together and sprinkle over, then carefully spoon the cream over the egg yolks and top with the remaining cheese.
Bake for 20 minutes, or until lightly golden and serve accompanied by crusty bread and butter.
Most Helpful
This was so good! Since I did't have any fresh herbs on hand, I used a mix of dried herbs which included chives, dill weed, basil, French tarragon, chervil, and white pepper. Thanks for a great recipe, Marie, I will definatly make this again!

This recipe was scaled down to serve DH and me. I cooked them in individual ramekins and added a touch more cheese than called for. The mixed herbs were dried Herbs de Provence. As for the double cream, I used low-fat milk to which I added dry milk powder for extra richness. Thanks for a wonderful brunch!
Delicious and easy. I too scaled it down--2 eggs in a nice-sized ramekin--and had to shorten the time considerably. Used fresh basil and cracked pepper and loved it!