Baked Eggs with Green Chilies
Barb G.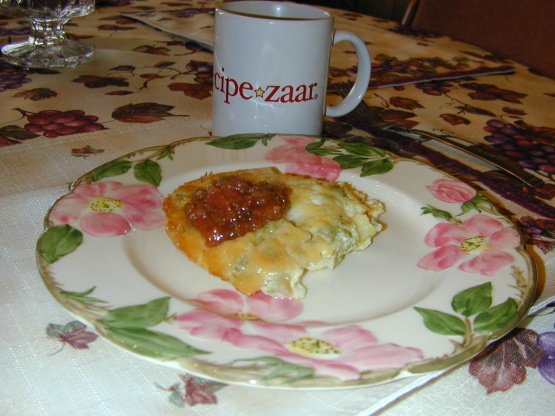 I think these yummy eggs are good for breakfast, lunch or supper, and the recipe doubles easily for a bigger crowd. You can get creative with this basic recipe, changing the cheese and the flavors to suit your mood. I like spinach and sundried tomatoes with cheddar and a few red pepper flakes.
Preheat oven to 350°F.
Combine all ingredients and pour into greased square baking pan.
Bake for 30-35 minutes, or until a tester comes out clean when inserted in center.
Serve with salsa if desired.