Baked Eggplant With Mushroom-And-Tomato Sauce
Healthy yet delicious recipe from Cooking Light Magazine (November 2000).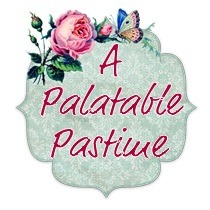 This is delicious! It is similar in many ways to my eggplant parmesan recipe, but your addition of mushrooms makes it very tasty and I just love it!!! This is a great vegetable entree! Thanks for sharing. I forgot to mention that I served this with Recipe #271467. Very nice together! ~Sue
Preheat broiler. Arrange the eggplant slices on a baking sheet coated with cooking spray; broil 3 minutes on each side or until lightly browned.
Preheat oven to 375°.
Heat a large nonstick skillet coated with cooking spray over medium heat; add onion and next 4 ingredients (onion through mushrooms). Cover and cook 7 minutes or until tender, stirring mixture occasionally. Increase heat to medium-high; uncover and cook for 2 minutes or until liquid evaporates.
Spread half of mushroom mixture in bottom of a 1 1/2-quart round baking dish coated with cooking spray. Arrange half of eggplant slices over mushroom mixture; sprinkle with 1/8 teaspoon pepper. Top with 1/2 cup tomato sauce and 1/3 cup mozzarella. Spread remaining mushroom mixture over mozzarella; top with remaining eggplant slices. Sprinkle with 1/8 teaspoon pepper; top with remaining tomato sauce.
Cover and bake at 375° for 1 hour.
Sprinkle with 1/3 cup mozzarella and Parmesan. Bake, uncovered, 5 minutes or until cheese melts. Let stand 10 minutes.