ImPat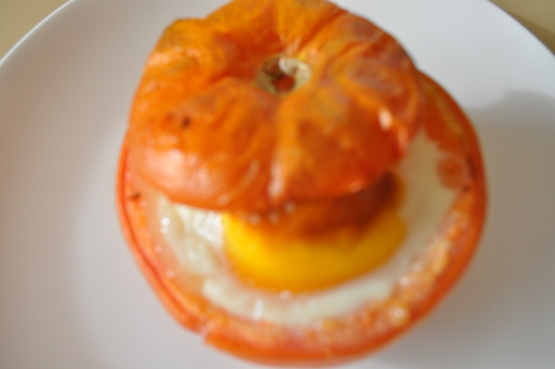 From Taste.com.au, one for brekky soon.

Top Review by WiGal
I baked at 425 degrees for 25 minutes, I did not scoop out the ribs inside the tomatoes very good so was unable to get in the rice amount-and maybe my tomatoes should have been bigger. Like your suggestion about using foil to keep the tomatoe upright. Nice use of pesto.
Cut tops off tomatoes. Scoop out the centres and discard. Sprinkle with a little salt and place, cut-side down, on paper towel for 15 minutes to drain.
Preheat oven to 180°C.
Pack rice into tomatoes and top with the pesto. Use crumpled foil to make a nest for each tomato and place on a baking tray. Break an egg into each tomato, and bake with the tops for about 20 minutes or until cooked.
Serve immediately seasoned with pepper.