jswinks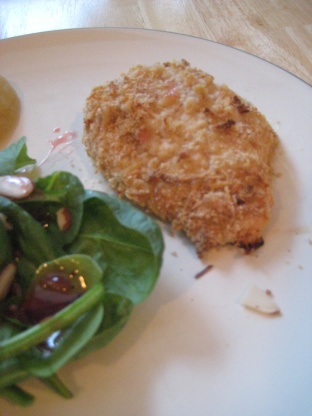 This is an interesting twist on baked chicken. I'm normally not too much of a mustard fan, but I absolutely love this dish!

Very good...very easy....very tasty. Used 1/2 and 1/2. Had to use more bread crumbs and parm....came out delicious. Will make again.
Preheat oven to 475°F Spray 13" x 9" baking dish with nonstick cooking spray.
Combine mustard & evaporated milk in a shallow bowl & mix bread crumbs & cheese in a separate bowl.
Dip chicken into mustard mixture, coating both sides, then into bread crumb mixture until chicken is covered. Repeat with each piece.
Place chicken in prepared dish & bake for 15-20 or until chicken is golden brown & no longer pink in the center. Enjoy!