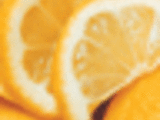 This is one of my famlies TRUE comfort foods....From my dear mother's recipe files.
Directions
Preheat Oven to 350 Degrees.
In a large saucepan, scald until nearly boiling the 4 and a half cups milk.
Combine in a large bowl: The egg whites, Honey and salt.
Pour into scalded milk and add the vanilla.
Blend well.
Pour custard into a large ovenproof casserole dish and place the dish in a baking pan filled with one inch of water.
Set in oven.
Bake for 50 to 60 minutes, or until knife inserted in center comes out clean.
Variations: Sprinkle with a little cinnamon just before baking.
2% milk makes a firmer custard; Don't use reconstituted nonfat dry milk in this recipe.
Serve hot or chilled, whatever your preference.
Most Helpful
The recipe turned out just wonderful. My husband loves it too. It was pretty easy, though I did not realize how many eggs it takes to get 1 cup of egg whites. It took me 8. I had to run out to the store while cooking to get more eggs. Well worth it in the end though.
This was very tasty. The lack of egg yolks made it nice and light. Since there was so much milk and eggs added, it easily filled me up as a breakfast.