Baked Cod With a Ginger-Corn Sauce
Prep 10 mins
Cook 20 mins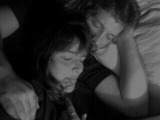 This elegant dish goes great served with a baked potato and side salad.
Directions
Preheat oven to 400 degrees. Puree all sauce ingredients in a blender and blend well. Pour into a small saucepan and cook over medium-low heat. Stirring occasionally, cook until thickened. Season with salt & pepper to taste.
Meanwhile, in a shallow dish, mix Panko and seasonings. Brush fish fillets lightly with olive oil. Place fish bottom side down and place some Panko mixture on top, pressing firmly. Carefully place on baking sheet. Bake 15-20 minutes.
Spoon the ginger-corn sauce onto 2 serving plates and top with fish. Garnish with fresh chives and serve immediately.
Most Helpful
This was okay - I used frozen corn and tilapia - which probably changed the expected results. Thanks for sharing!
This is a nice dish. The corn sauce is the real star here! I cooked it until almost all of the liquid was gone, and then pureed it. It would probably go well with a variety of other things too!