Baked Citrus Apples and Pears
katew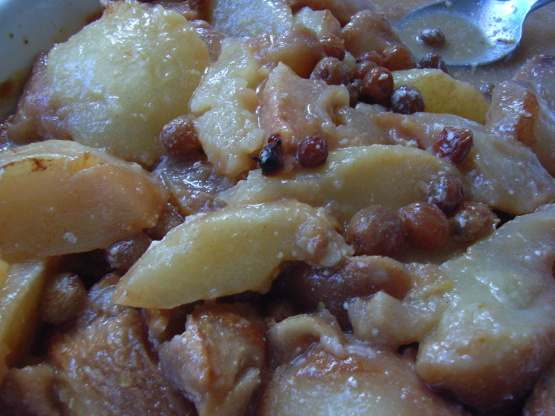 This is a healthy dessert ideal for using up pears, apples, oranges and lemons that may be left in the fruit bowl. Serve warm as a light dessert with Greek yoghurt, or eat chilled with a bowl of granola for a healthy start to the day. This recipe is also good for children!
Preheat the oven to 350°F
Place the pear and apples quarters in a flameproof dish with the cinnamon stick, nutmeg, raisins, lemon and orange juice with the zest strips.
Cover the dish with foil and bake in the oven for about 35-40 minutes or until the fruit is just soft.
Serve warm with creme fraiche or yogurt.