Baked Cinnamon French Toast
Parsley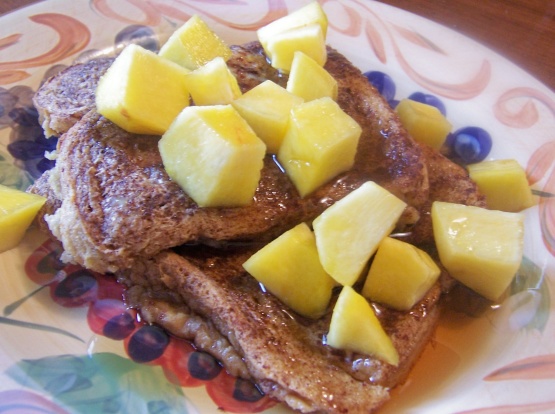 Much better for you 'cause it's baked, not fried! Can be made the night before too!

Really good recipe... my husband and I liked another recipe better, but the kids LOVED it. It wouldn't be my "go to" recipe, but I would definitely try it again. Next time I would grease the pan more generously... since the bread stuck to the sides and in some parts to the bottom. My favorite thing was the maple syrup mixed together... I just put a tiny bit of syrup on.

Thanks!
Spray 13x9" baking pan (or line with parchment paper).
Arrange bread slices to fit in a single layer and sprinkle with cinnamon.
Beat eggs with milk, syrup, butter and vanilla until just blended.
Pour evenly over bread.
Bake immediately or cover and refridgerate up to overnight.
Pre-heat oven to 350 degrees F and bake uncovered for 30 minutes or until firm to the touch.
Garnish with fruit and additional syrup if desired.