lazyme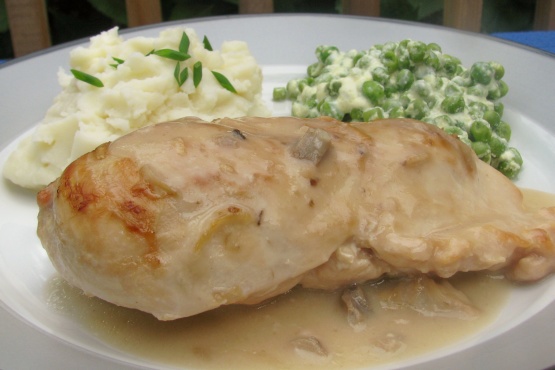 This recipe is so simple and easy and taste so good. The best part is that it makes it's own gravy.

This was soooo good and easy! I substituted some bacon renderings for the butter and since I was out of milk I used half and half. The only other change I made was to give it a sprinkle of pepper and paprika before putting it in the oven. The gravy was amazing served over some chive mashed potatoes. (2)
In a 9x13 inch pan melt margarine.
Lay pieces of chicken in pan.
Sprinkle with sifted four, until all is covered.
Mix milk, soup and onion mix together. Pour over chicken.
Bake at 350 for 1-1 1/2 hours uncovered.