Boomette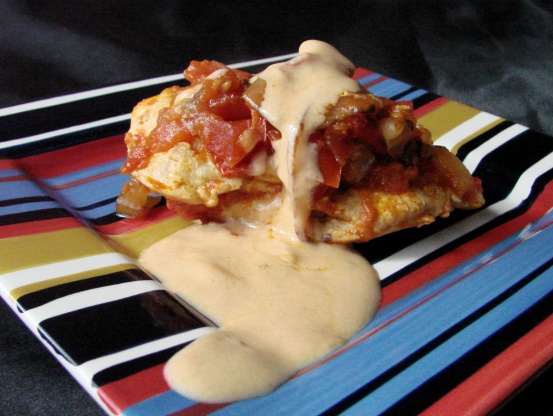 We really like the flavor of this easy chicken dish. The aroma that fills the house is fantastic! It's not a quicky but most of the time it's in the oven so you're not actually doing anything but waiting. I like to serve this with buttered egg-noodles. If you like chicken cacciatore, give this one a try- it's kinda in the same family.
Season your chicken the way you like it.
Brown it in the shortening or olive oil.
Place browned chicken in a 13 x 9 inch baking dish.
Cook the onion and garlic in the drippings until tender.
Add tomatoes and parmesan cheese; bring to a boil.
Reduce heat and simmer 5 minutes; pour over chicken.
Cover and bake at 350 degrees Fahrenheit for 1 hour.
Remove from oven; remove chicken from dish and set aside.
Place drippings from baking dish in a saucepan.
Blend drippings together with sour cream and flour.
Cook and stir over medium heat until mixture thickens, 3 to 5 minutes.
Pour sauce over chicken and serve.