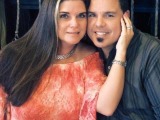 I always have the ingredients on hand to make this dish. I usually serve it with steamed rice.
Make and share this Baked Chicken Breast recipe from Food.com.
6 -8 boneless skinless chicken breasts (or chicken tenders. If you use chicken tenders, will need to use 14-16 tenders.)
1 (10 1/2 ounce) can cream of chicken soup
1⁄4 cup water
1 cup grated cheese (your choice of cheese)
2 cups seasoned stuffing mix
1⁄2 cup butter, melted
Directions
Lightly spray 9 X 13 baking dish.
Arrange chicken breasts in baking dish.
Combine soup and water.
Pour over chicken.
Sprinkle cheese on top of soup mixture.
Sprinkle stuffing mix on top of cheese.
Drizzle melted butter on top.
Bake at 350 degrees for approximately 1 hour.
(When using chicken tenders the cooking time decreases.).
Reviews
Most Helpful
Super-easy, super-good comfort food! I loved this dish! My husband said it was pretty good, which is actually a compliment from him, and even my 2 year old who is very finicky about meat liked it! My husband did say it would be better if it was soupier and cheesier, so I may try doubling both next time. Like other reviewers, I covered the dish with foil for the first half of cooking time. I even emailed this recipe to my mom, telling her she has to try it. Thank you!
Prepared by the recipe and turned out great.Served with fresh cranberries. Unamious vote to fix it again soon.
Good recipe using stuff I usually have on hand. I did substitute cream of mushroom soup for the cream of chicken. I also had to use a lot more melted butter on top of the stuffing mix because the stuffing mix I used was getting too hard & burnt in the oven. Maybe it was just because I used a cheap mix or because my oven temp is off.. I don't know. Overall a good recipe though.