Baked Cheddar Bacon Spread
PetsRus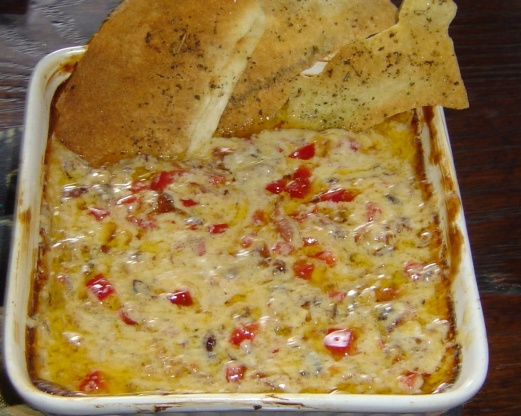 Ran across this in an old Taste of Home Holiday cookbook and I thought it sounded good.
In a mixing bowl, beat cream cheese, sour cream, onion and mayonnaise until smooth.
Fold in bacon and 3 cups cheddar cheese.
Transfer to a 2-qt. baking dish. Sprinkle with the remaining cheese.
Bake, uncovered, at 375°F for 30 minutes or until lightly browned.
Serve with assorted crackers.