lazyme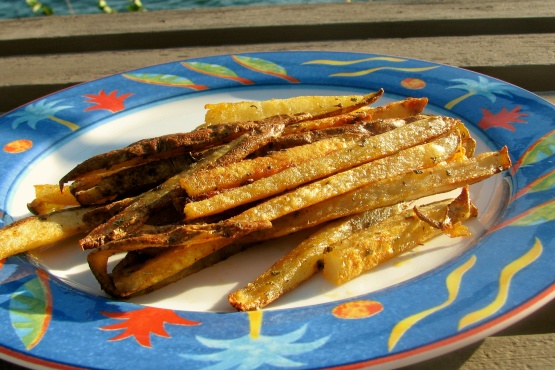 These are so good and you could use the recipe as a base to season them however you like, for instance, instead of the cayenne and cumin, you could use rosemary and fresh parsley!
Preheat oven to 450 degrees. Lightly grease a baking sheet.
In mixing bowl toss the potatoes with the olive oil to coat them.
Mix the spices and salt together and toss with the potatoes until evenly covered.
Arrange potatoes in a single layer on baking sheet and bake for 20 minutes.
Use tongs to flip the fries and bake another 12-15 minutes. They should be golden brown.
Serve with ketchup.