gailanng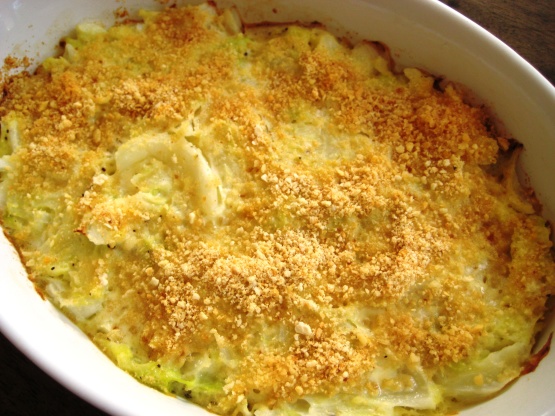 I like cabbage about any way you can fix it, and my father grows lots of it in his garden so I am alway looking for different ways to fix it.
Preheat over to 375 degrees.
Grease a 2-quart casserole.
Cook cabbage in boiling, salted water for 10 minutes.
Drain and let cool; chop finely.
In mixing bowl, blend eggs, 3 Tablespoons butter, cream, salt and pepper; stir in cabbage.
Turn into casserole dish.
Blend remaining butter with bread crumbs and sprinkle over cabbage.
Bake 30 minutes.