Baked Breaded Yummy Catfish
sydsmama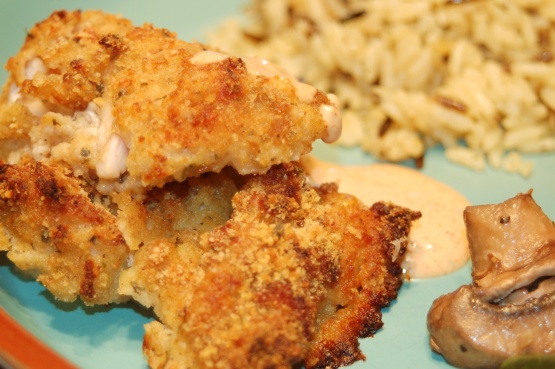 I don't know how original this is, but my husband loves it. It is full of flavor. We serve it with a baked sweet potatoe and sauteed spinach and garlic.
Line baking dish with foil and spray with cooking spray.
Combine egg and Italian dressing in shallow dish.
Combine breadcrumbs, cheese, pepper, and garlic powder in second shallow dish.
Dip fish in egg mixture, followed by bread crumb mixture.
Drizzle remaining egg mixture over fish.
Add remaining breadcrumbs to fish.
Coat lightly with cooking spray.
Bake at 350 degrees for forty-five minutes.