Baked Blackberry, Blueberry and Fudge Oatmeal With Pecan Crumble
CoffeeB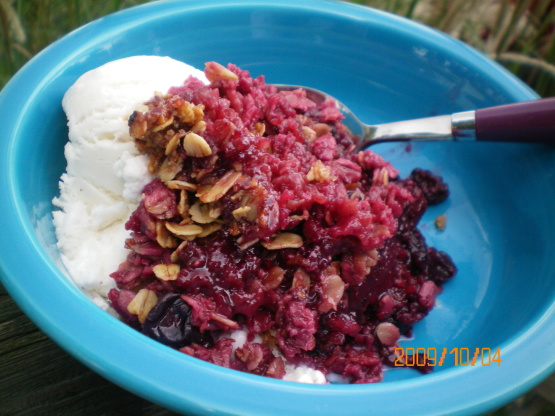 Wild blackberries are called brambles in the UK and if you have enough of them use twice the amount and leave out the blueberries. You can make the entire pudding and reheat to serve day after it is made. Scrumptious autumn treat.(may need to up the amount of sugar in the fruit if you have a sweet tooth)from Simply Seasonal by Claire Macdonald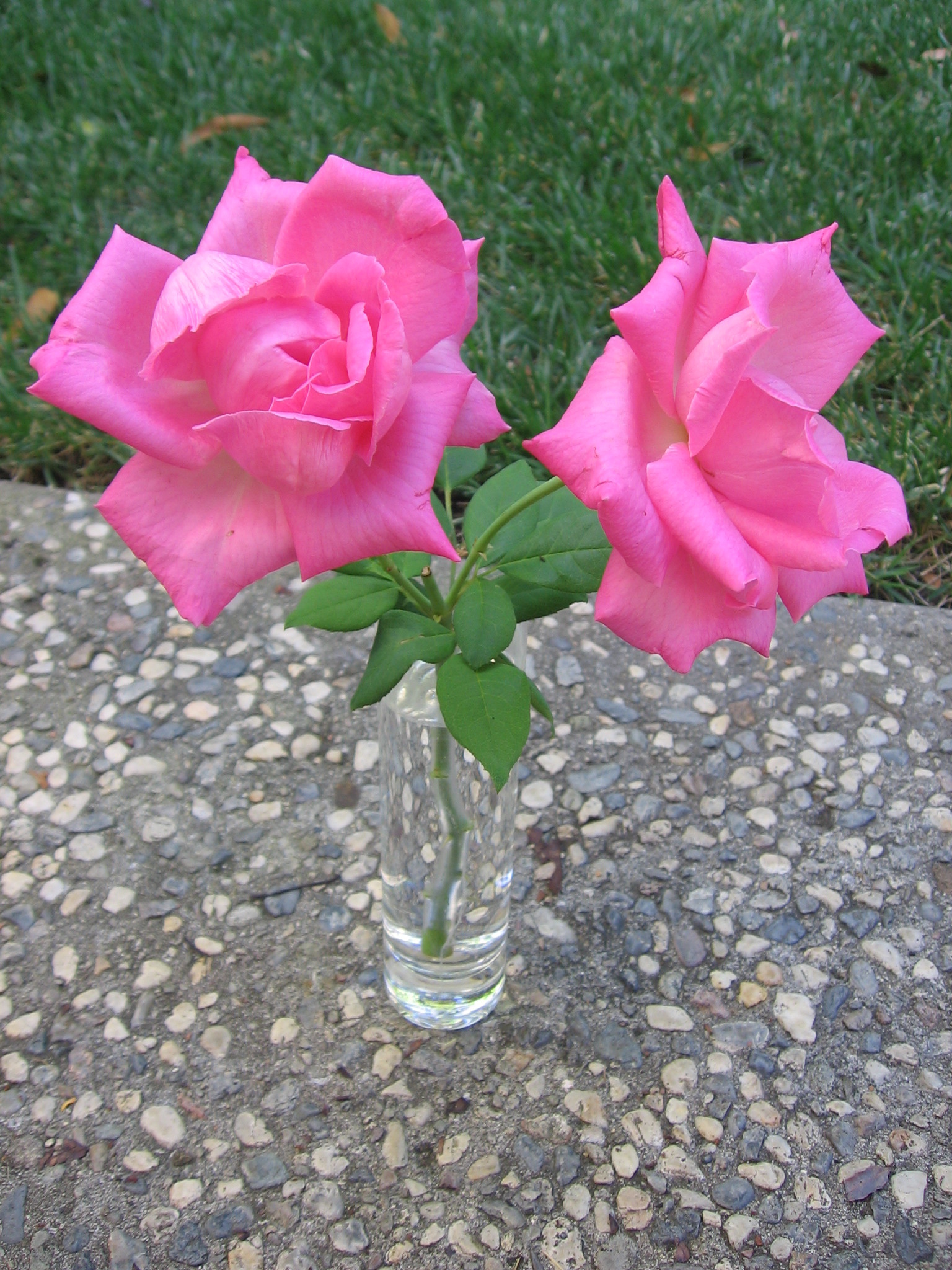 Top Review by Maito
Oh my, this is one of the best crumbles I have ever made! And perfect right now with all the summer berries available. In answer to the other reviewer, I think fudge and pudding might just refer to dessert in the UK (not chocolate, for example). I used only a third of the butter, and it worked fine. The crust was crispy and had the perfect balance of everything. This was magnificent with low fat vanilla ice cream.
Stew fruit with water and sugar over low heat until the juices run.
pour into 4-5 pint ovenproof dish.
preheat oven to 350°F.
melt butter in large saucepan and fry the oatmeal and nuts until looks slightly toasted.
stir in sugar and vanilla and cook for few more minutes stirring all the time.
spoon evenly over the cooked brambles.
bake for 25-35 mins or until top is gently sizzling and surface is dark golden brown.
serve warm or cold with whipped cream or good vanilla ice cream.