Lori E.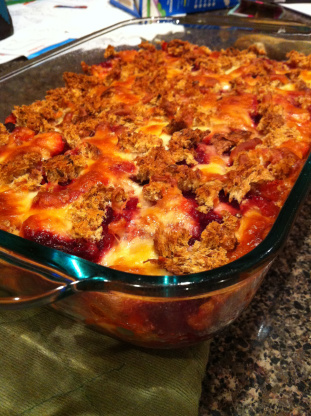 To cook the beets you can boil them for 20-40 minutes in salted water (or use whatever method you prefer) - to make 4 cups you will need about 2 lbs

I made this for Newest 'zaar Tag, and I found the directions very straightforward and easy to follow. I ended up using more that the 1/3 cup breadcrumbs called for, though I'm not sure how much it was cup-wise - but a whole bread slice's worth, because I like lots of breadcrumbs on my casseroles, etc. None of the flavours are overpowering, and everything blends quite well. I was expecting it to be too sweet, or maybe too spicy from the horseradish, but neither was the case. Having said that, I don't think I would make this again simply because I think you could get all the flavours by just serving beets with horseradish sauce on the side, cutting out all the work. It would be a very nice accompaniment to a roast beef dinner though. Thanks Nyteglori, for this interesting recipe!
Blend butter and cornstarch adding water gradually and cook until mixture starts to thicken, stirring constantly.
Add sugar, salt, horseradish and beets.
Pour into greased baking dish and top with dry bread crumbs and dot with butter.
Bake about 20 minutes at 350 degrees or until crumbs are browned.