Baked Beans (4 Ingredients)
teresas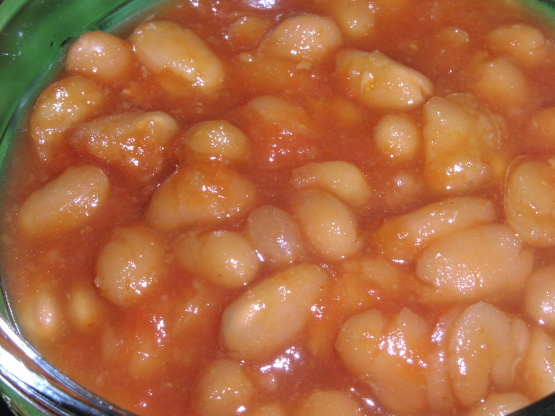 From the Four Ingredient Cookbook.

Wow! These were super easy and super yummy! I had to use Bush's Pinto Beans instead cause thats what I had and I only used half the catsup called and bumped up the brown sugar to 1/2 cup since pinto beans arent sweet like the pork and beans. The sauce is great for biscuits, this complimented my BBQ chicken very well, thanks so much!
Combine all ingredients.
Bake 1 hour at 350 degrees.