Prep 40 mins
Cook 15 mins

A recipe I found from Heinz. A great different way to make savoury scrolls, and not hard at all. These are served hot but are just as nice cold and they make a great snack on the weekend. My kids even like these served warm for breakfast, topped with some grated cheese.
Directions
Preheat oven to 200°C.
Combine the baked beans, cheese, salami and spring onions. Mix well, and set aside. ( I prefer to drain just some of the sauce from the baked beans).
Sift the flour into a large bowl. Rub the butter into the flour until the mixture resembles fine breadcrumbs. Make a well in the centre and pour in the milk. Mix slowly from the centre to form a soft dough.
Turn dough onto a lightly floured board and knead the dough until smooth. Using a rolling pin, roll the dough into a rectangle shape (about 20cm x 30cm).
Spoon over the bean mixture.
From the long side, roll up in a scroll to firmly enclose the bean mixture. Cut the dough into 12 scrolls about 1/2cm thick. Place on a lined oven tray. Brush with extra milk. Bake for 15 minutes, or until golden.
Serve immediately.
Reviews
Most Helpful
These were really tasty little scrolls! I actually made mine vegetarian with some baked beans I had leftover from another dish. Although I plan to make them again with pepperoni for my hubby. What a fun recipe. Thank you for sharing Tisme! [Made for I Recommend Tag]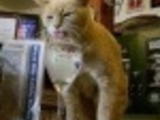 This was a big hit at our house! I left out the onion and used bacon instead of salami as I had some on hand. The dough was so easy to make homemade and cooked up nicely with the bean filling. Served some with soup; the leftovers will be great as a hearty snack on their own. Thanks for sharing the recipe!

OMG !! Loved the simplicity of this recipe, though I made two different batches, one without onions for myself and one of my kids these were GOBBLED down and definately enjoyed. Really enjoyed the new use of baked beans here. A keeper here. Made for Recipe Swap.